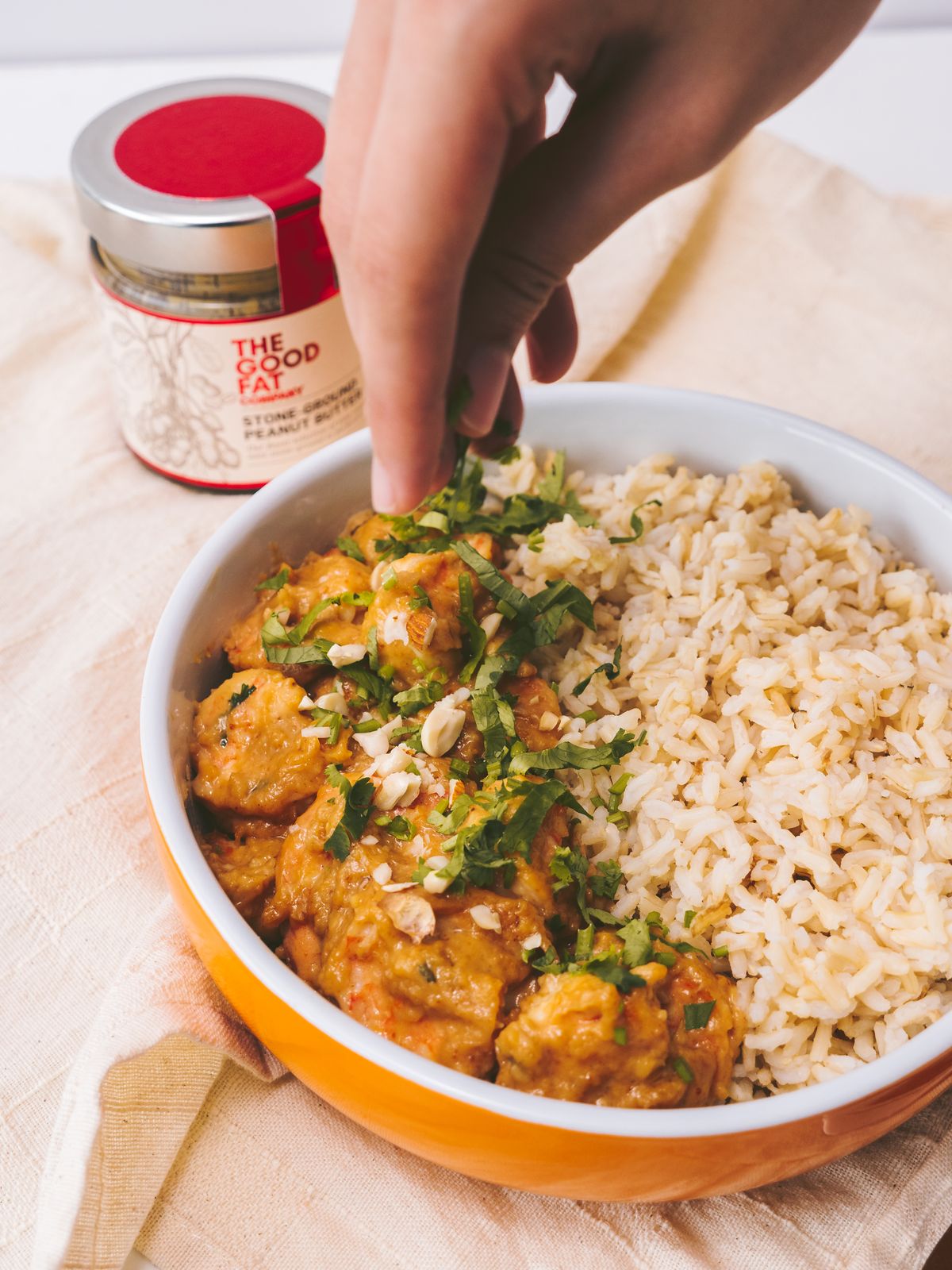 Preparation Time: 10 mins | Servings: 3
Ingredients
20pcs shrimp, shelled and deveined
Cilantro, chopped (for garnishing)
Sauce ingredients:
200ml coconut milk
1/3 cup peanut butter Buy it here
2 Tbs soy sauce
2 Tbs honey
1 Tbs rice wine vinegar
1 Tbs lime juice
½ tsp sesame oil
3 garlic cloves, minced
Steps
In a pan quickly fry the shrimp till they turn pink and then remove to another plate. Then pour in all the sauce ingredients and cook till slightly thickened.
Put the shrimp back in and toss to coat, then serve with chopped cilantro on top.
Macros Per Serving:
Calories: 672 | Fat: 30.9g | Carb: 37.7g | Protein: 5.4g