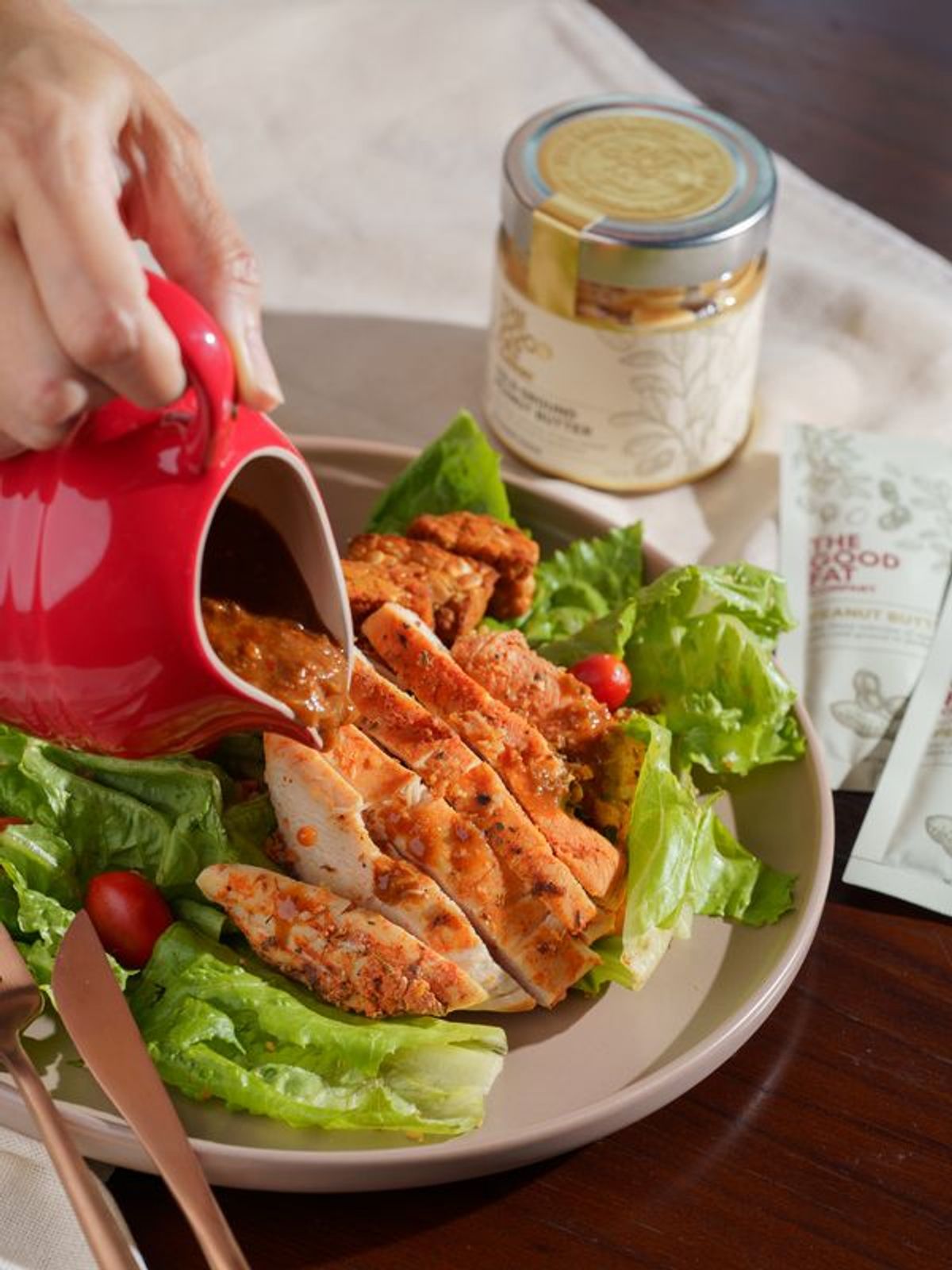 Preparation Time: 5 mins | Cook Time: 5 mins | Serves: 1
Ingredients
Gado gado sauce:
4 tsp red curry paste
1/3 cup natural peanut butter Buy it here
3 tsp Kecap Manis
1 tsp sambal oelek or other chilli paste
1/2 tsp salt
1 large garlic clove
1 1/2 tbsp lime juice
1/2 cup coconut milk
1/2 cup water
Salad / Grilled chicken:
1 bunch romaine lettuce
100g cherry tomatoes
200g baked potatoes - small halved
2 - 3 boiled eggs
100g fried Tempeh
100g grilled chicken breast


Steps
GADO GADO PEANUT SAUCE:
Mix all ingredients in a small saucepan over medium low heat.
Bring to simmer then cook for 5 minutes, stirring regularly so the bottom doesn't catch, until it thickens. If too thick, just add more water - should be able to drizzle it.
Taste and adjust as follows: lime for more sour, salt, sugar for sweet.
Cover and keep warm.
ASSEMBLE:
Either make one platter for sharing, or individual. Vegetables and egg can be served warm or at room temp, sauce should be served warm (it thickens when cool).
Place vegetables and tempeh on serving plate, top with egg.
Pour sauce into serving bowl or over the salad.


Macros Per Serving:
Calories: 572 | Fat: 33g | Carb: 48g | Protein: 32g