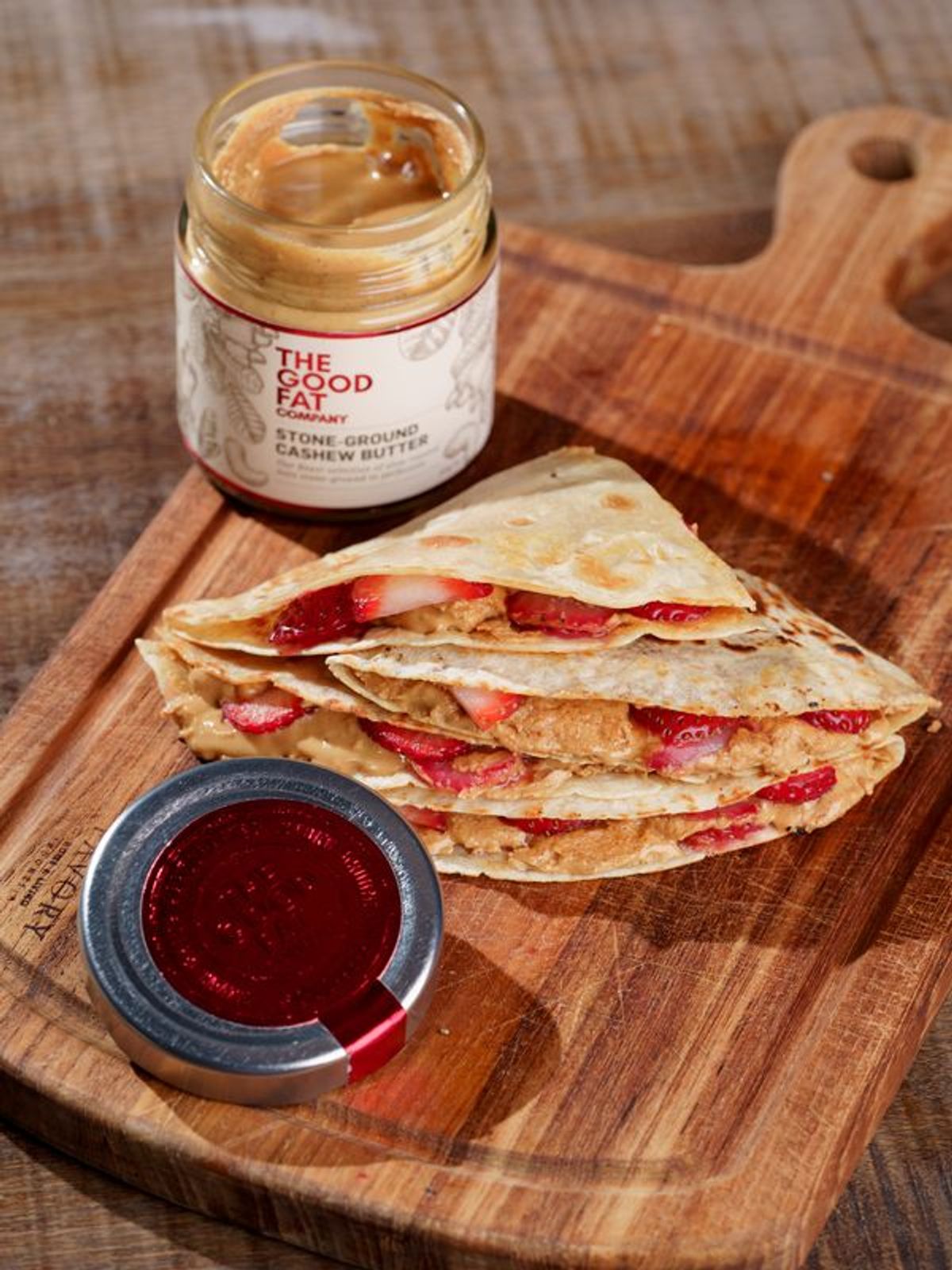 Preparation Time: 15 mins | Servings: 2
Ingredients
Nonstick cooking spray or olive oil
2 whole grain tortillas
1 banana, sliced
2 Tbs cashew butter Buy it here
4-5 strawberries, sliced
1/8 tsp cinnamon powder, if desired
Optional: 1 tablespoon chocolate chips, dairy free if desired
Steps
Heat a large skillet over medium heat and spray the pan with nonstick cooking spray or drizzle with olive or coconut oil.
Spread 1 tablespoon of the cashew butter evenly over each tortilla. Arrange both the banana and strawberry slices over one tortilla, sprinkle with a pinch of cinnamon powder and add chocolate chips if using. Top with the remaining tortilla, cashew butter side down. Press gently to help them stick together.
When the skillet is hot, add the quesadilla, flipping once, until golden brown, about 2 minutes per side.
Cut into the quesadilla 3 times to make 6 triangles total. Serves 2, 3 slices each.
Macros Per Serving:
Calories: 278 | Fat: 12.3g | Carb: 36.4g | Protein: 8.8g