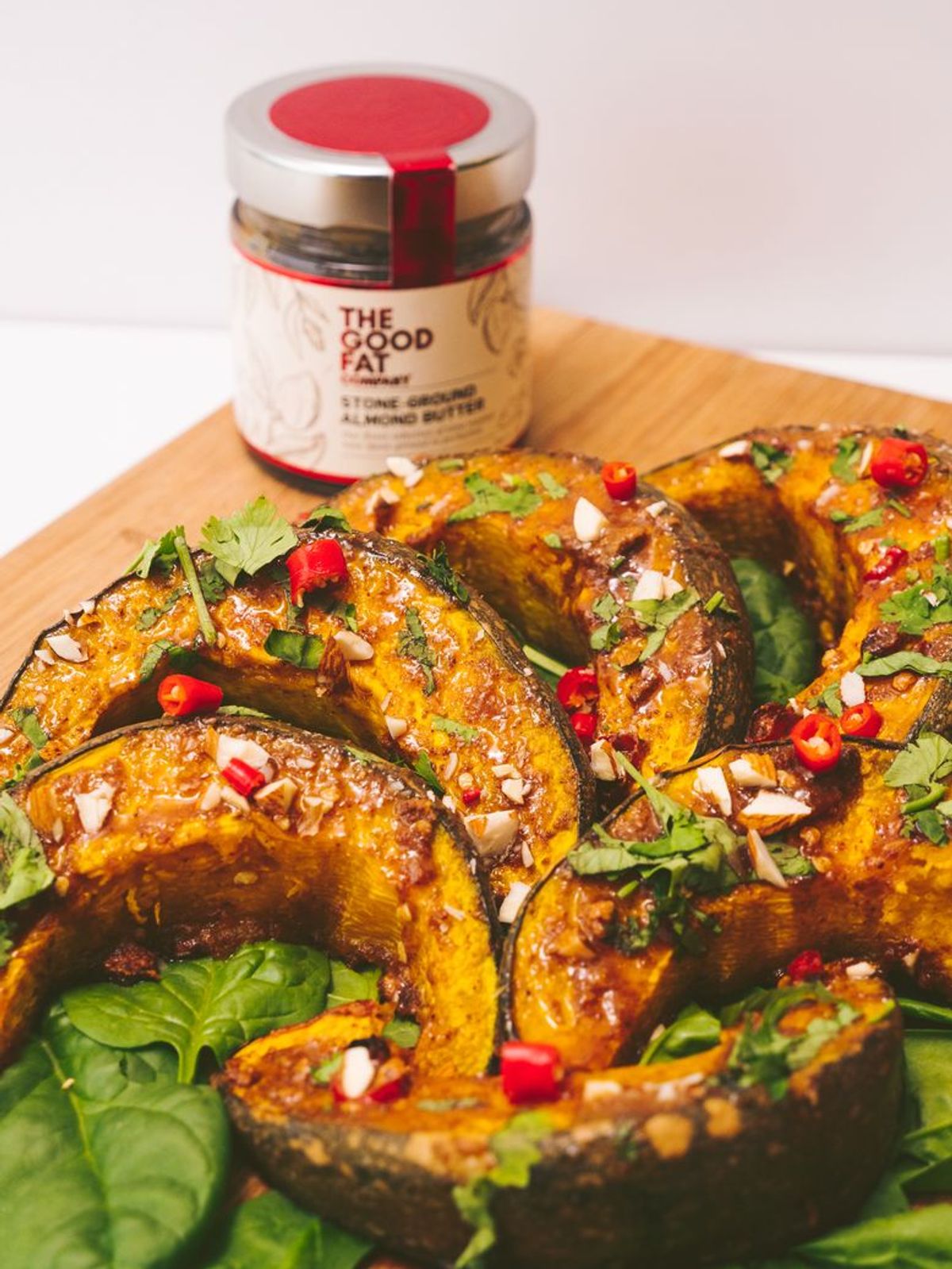 Preparation Time: 25 mins | Servings: 4
Ingredients
½ pumpkin, cut in wedges with skin on
Glaze:
2 Tbs almond butter Buy it here
3 Tbs soy sauce
2 Tbs honey
2 chili padi, sliced
To serve:
Roast almonds, chopped
Cilantro, chopped
Steps
Mix the soy sauce, almond butter, honey and chili padi until you get a sticky glaze.
Brush this on the pumpkin wedges and bake in the oven at 200C until tender.
Once cooked, sprinkle on chopped cilantro and chopped almonds to serve.
Macros Per Serving:
Calories: 122 | Fat: 4.7g | Carb: 19.6g | Protein: 3.9g