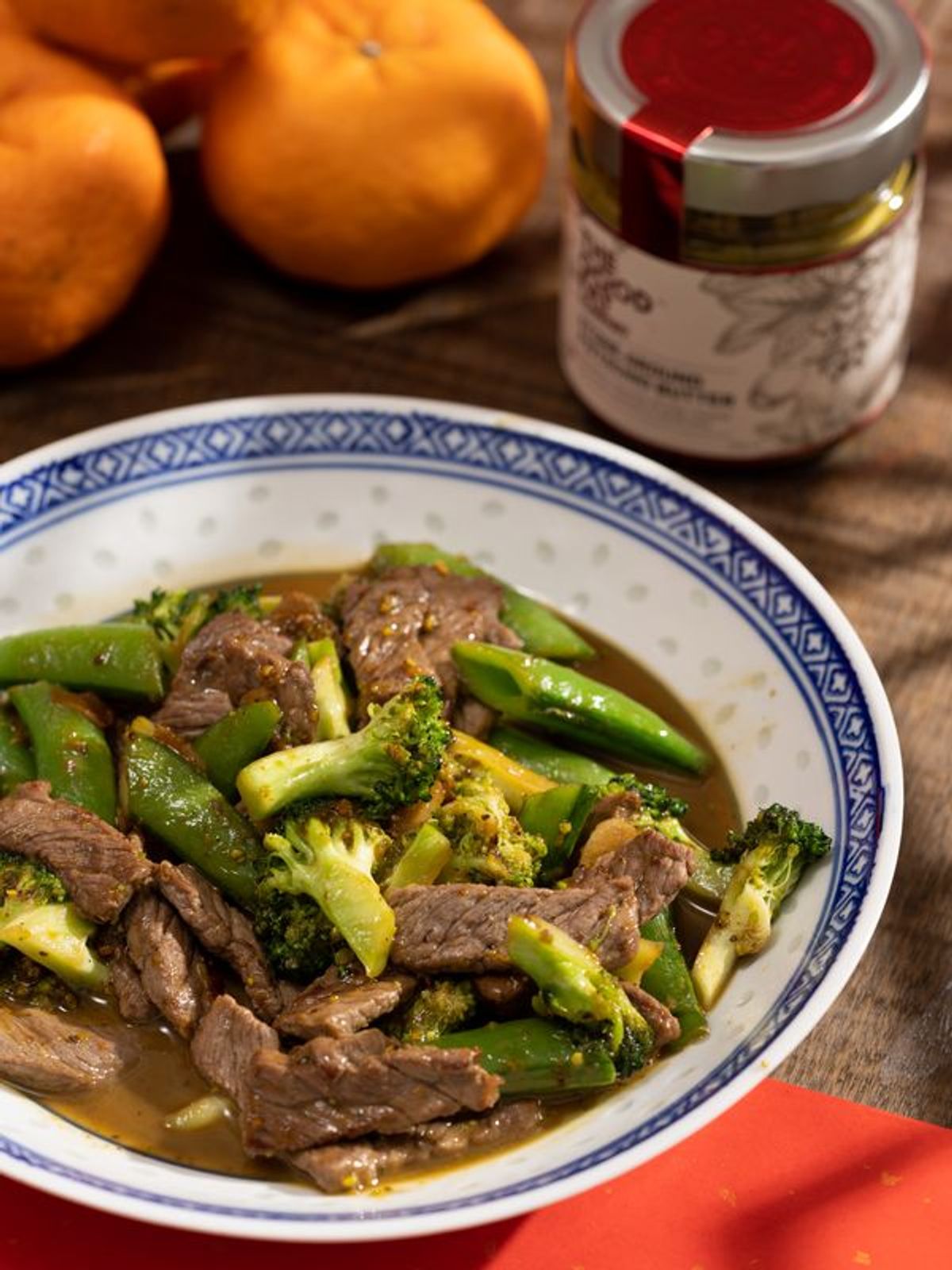 Preparation Time: 10 mins | Cooking Time: 10 mins | Serves: 4
Ingredients
2 Tbs rice vinegar
2 Tbs pistachio butter Buy it here
¼ cup light soy sauce
1 Tbs brown sugar
3 tsp sesame oil
400g beef slices
4 cloves garlic, sliced
½ head broccoli, cut in florets
½ cup snow peas, sliced
1 Tbs scallion, chopped


Steps
Whisk together the rice vinegar, pistachio butter, soy sauce, and brown sugar.
Heat 2 tsp sesame oil.
Quickly stir fry the beef. Take it out and drain the pan.
Add in the remaining sesame oil and cook the sliced garlic until fragrant.
Add in the vegetables and stir well for 1 minute.
Add back in the beef and the sauce and toss well to coat. Sprinkle with chopped scallions to serve..
Macros Per Serving:
Calories: 426 | Fat: 22.1g | Carb: 10.6g | Protein: 45.7g