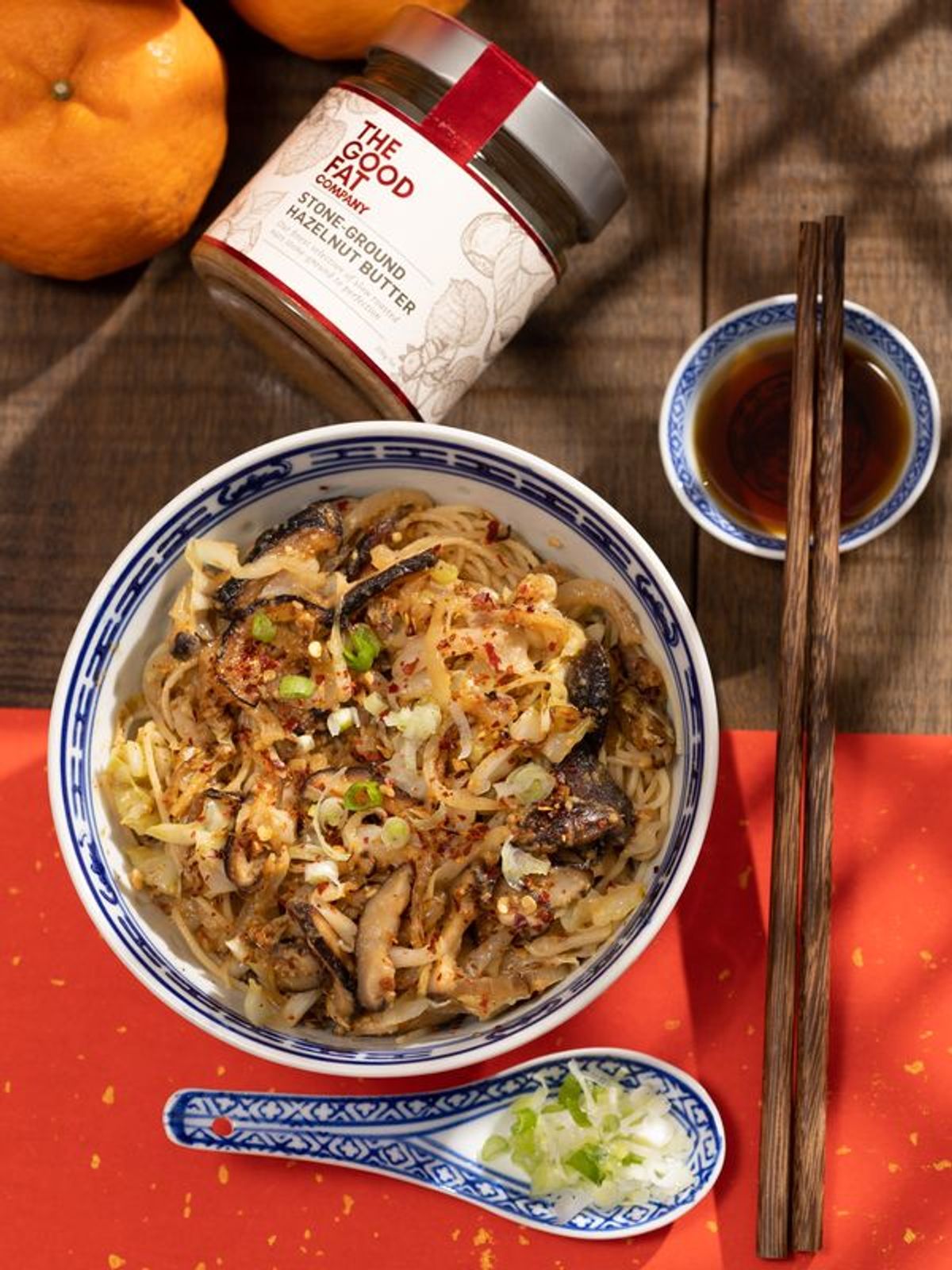 Preparation Time: 15 mins | Cook Time: 10 mins | Servings: 2
Ingredients
2 cups angel hair pasta, cooked to package instructions and tossed with sesame oil once done
2 tsp vegetable oil
1 inch ginger, sliced into matchsticks
1 onion, thinly sliced
2 cups cabbage, chopped
1 cup shitake mushroom, sliced
2 Tbs light soy sauce
2 Tbs rice vinegar
2 Tbs hazelnut butter Buy it here
Water
1 tsp red pepper flakes (optional)
Chopped scallions
Steps
Whisk together the soy sauce, rice vinegar, hazelnut butter and some water to loosen it up to your desired consistency.
Heat the vegetable oil in a pan and cook the ginger till fragrant.
Add in the onion and cook for another minute.
Next toss in the cabbage and mushroom and stir well.
Add in the sauce and the red pepper flakes.
Ensure everything is well coated and toss with the angel hair pasta.
Serve with chopped scallions.
Macros Per Serving:
Calories: 350 | Fat: 8.6g | Carb: 59.8g | Protein: 11.9g