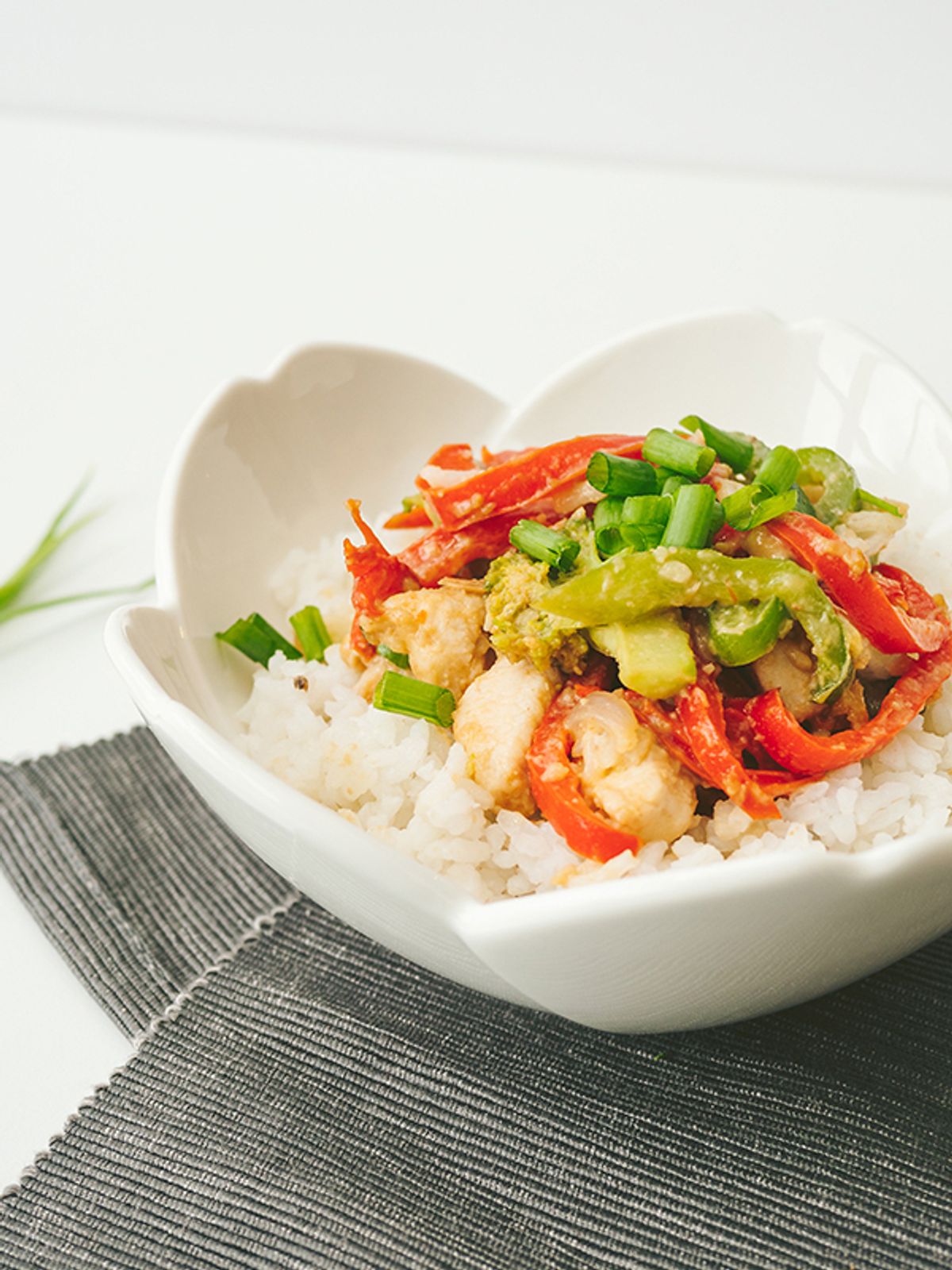 Preparation Time: 15 mins | Servings: 4
Ingredients
3 chicken breast, cubed
1 red pepper, sliced
1 green pepper, sliced
½ head of broccoli, cut into florets
1 onion, chopped
2 cloves garlic, chopped
1 inch ginger, chopped
Sauce:
2 Tbs peanut butter Buy it here
1 tsp honey
1 tsp rice vinegar
1 Tbs soy sauce
1 tsp miso
4 Tbs water
Steps
Whisk all the sauce ingredients together and set aside.
Heat a pan on medium heat and add in the chicken and cook until almost cooked through.
Add in the garlic, onion and ginger and stir till fragrant.
Add in the peppers and broccoli and cook till the broccoli is bright green and fork tender.
Stir in the sauce and toss and cook for an additional 2mins.
Serve with rice.
Macros Per Serving:
Calories: 236 | Fat: 11.7g | Carb: 12.4g | Protein: 20.4g