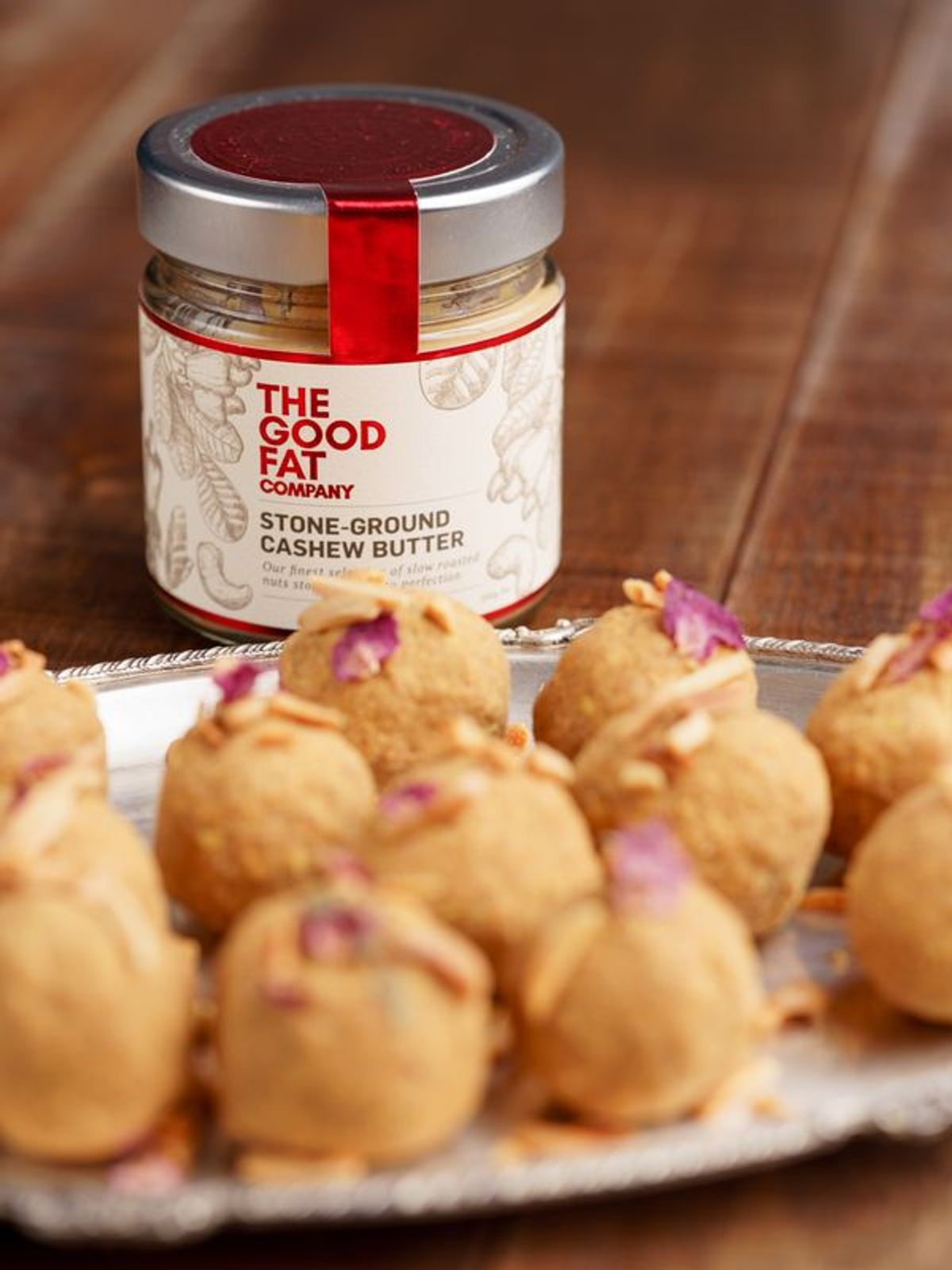 Preparation Time: 20 mins | Servings: 14
Ingredients
120g cashew butter Buy it here
250g chickpea flour
3 tbsp ghee
1 tsp cardamon powder
75g sugar (optional)
For garnishing:
Roasted almond slivers
Dried rose petals
Steps
Heat pan add ghee and chickpea flour. Slow roast until you get the aroma. Cook for about 20-25 minutes on a very slow flame or heat.
The chickpea flour would have turned a golden brown colour. Set aside to cool.
Once the chickpea flour has cooled down, add cashew butter. Mix well and add cardamom powder and sugar (optional).
When mixture is cool enough to handle, shape into round balls of equal size.
Garnish with slivered almonds and rose petals.
Store at room temperature or in the fridge.