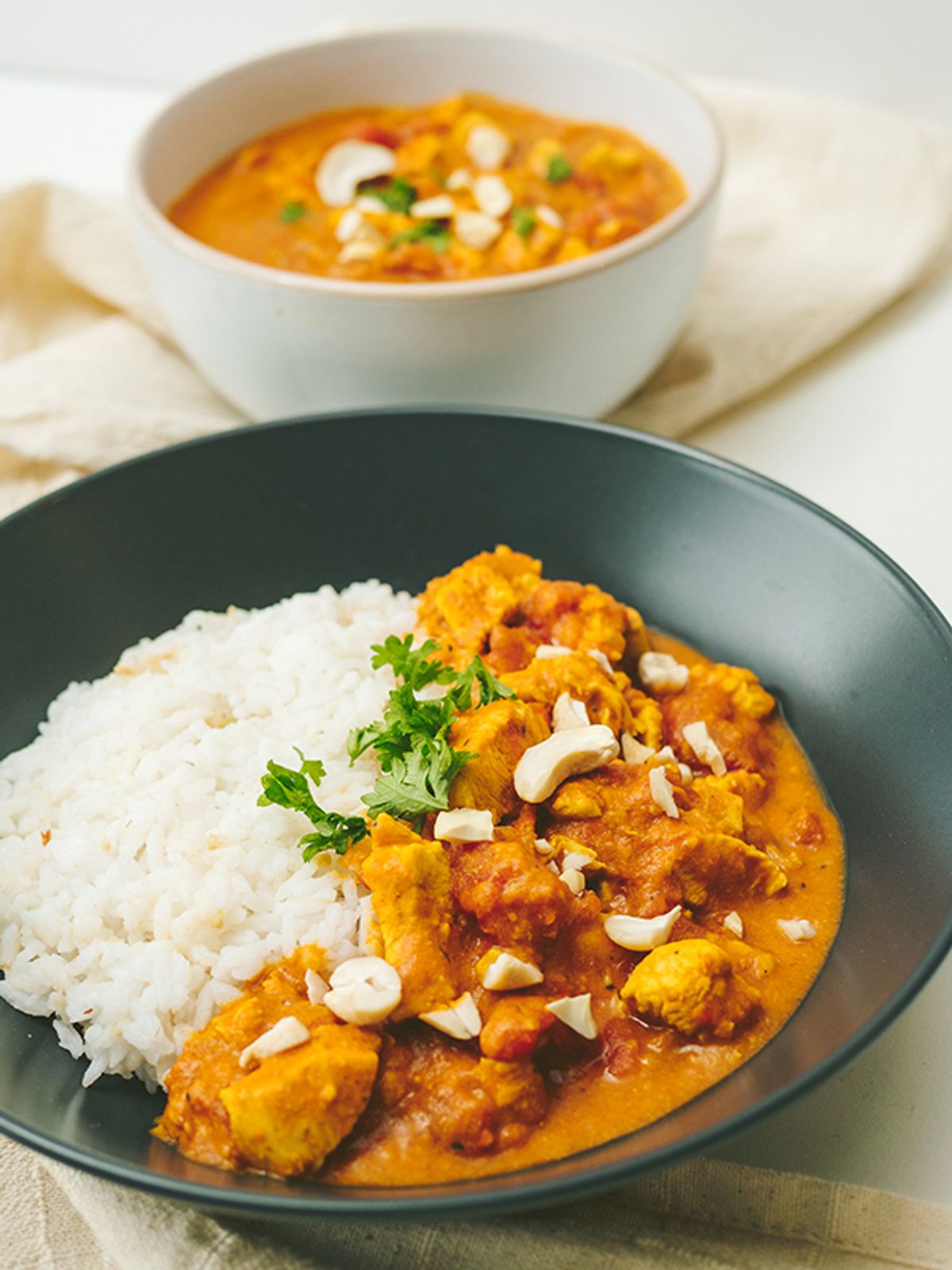 Preparation Time: 20 mins | Servings: 4
Ingredients
3 chicken breast, cubed
1 onion, chopped
2 cloves garlic, chopped
1 inch ginger, chopped
1 can crushed tomatoes
¼ cup meat curry powder
1 tsp turmeric
1 Tbs chili powder
2 Tbs cashew butter Buy it here
Water, to cover
Steps
Heat up oil in a pot and then add in the garlic, onion and ginger and stir till translucent.
Add in the chicken and toss for 1 min.
Add in the crushed tomatoes, curry powder, turmeric powder and chili powder.
Toss to coat till the spices are fragrant.
Add water to just cover the chicken. Bring to a boil and then turn down to a simmer for about 15mins.
Add in the cashew butter to thicken the curry.
Cook for an additional 5mins and serve with rice.
Macros Per Serving:
Calories: 218 | Fat: 7.8g | Carb: 13.5g | Protein: 24.9g