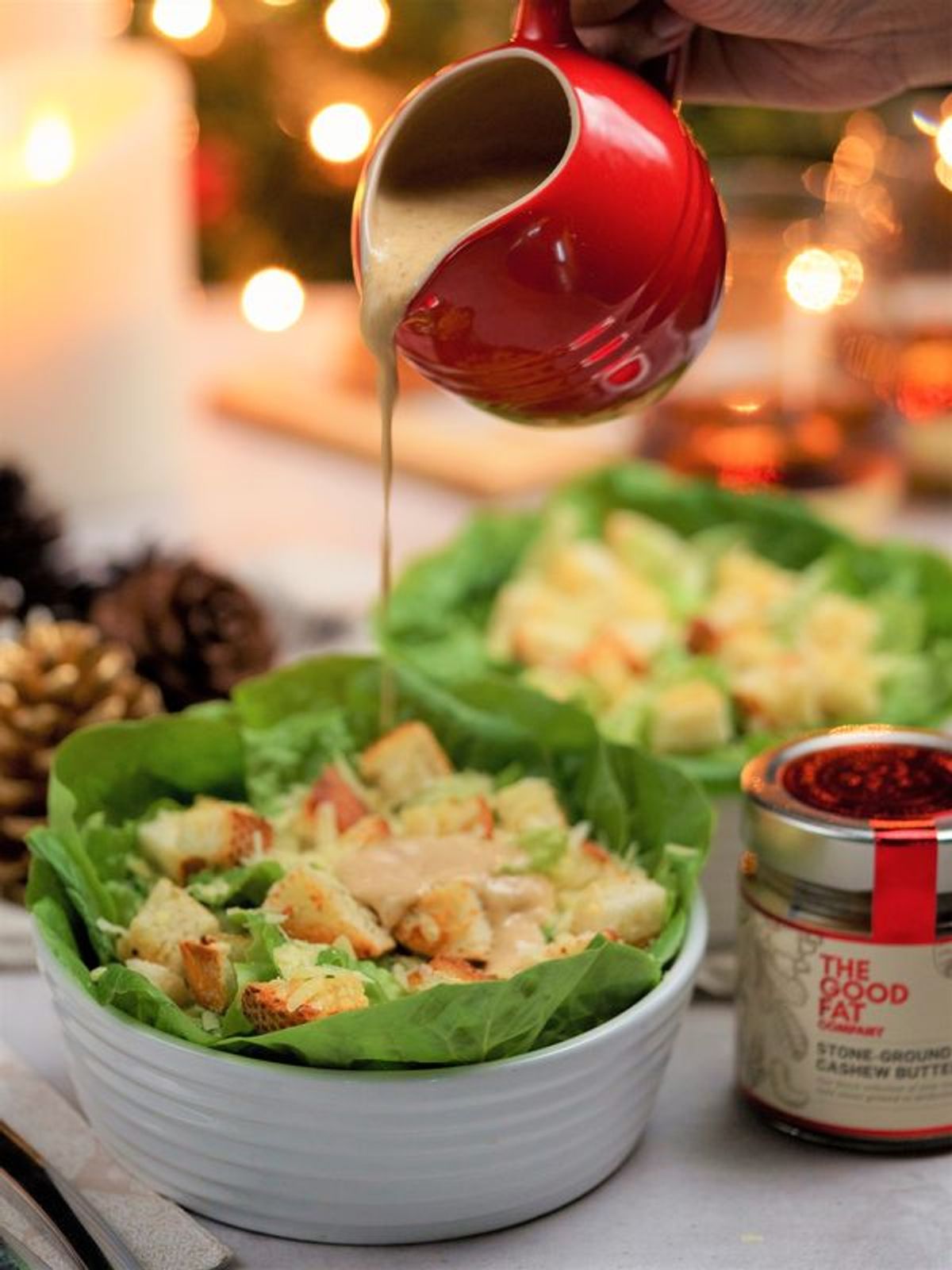 Preparation Time: 10 mins | Servings: 2
Ingredients
4 Baguette slices, toasted with chopped garlic and olive oil
2 bowls romaine lettuce, chopped roughly
Caesar dressing:
1/2 cup cashew butter Buy it here
1/2 cup water
½ lemon, juice
2 Tbs parmesan
1 Tbs Dijon mustard
1 clove garlic
1 tsp capers
Steps
Blend all the dressing ingredients in a blender or processor till all smooth and incorporated.
Place the lettuce in a bowl and top with the garlic bread.
Drizzle with the dressing and serve.
Macros Per Serving:
Calories: 240 | Fat: 11.8g | Carbs: 24.4g | Protein: 11.5g