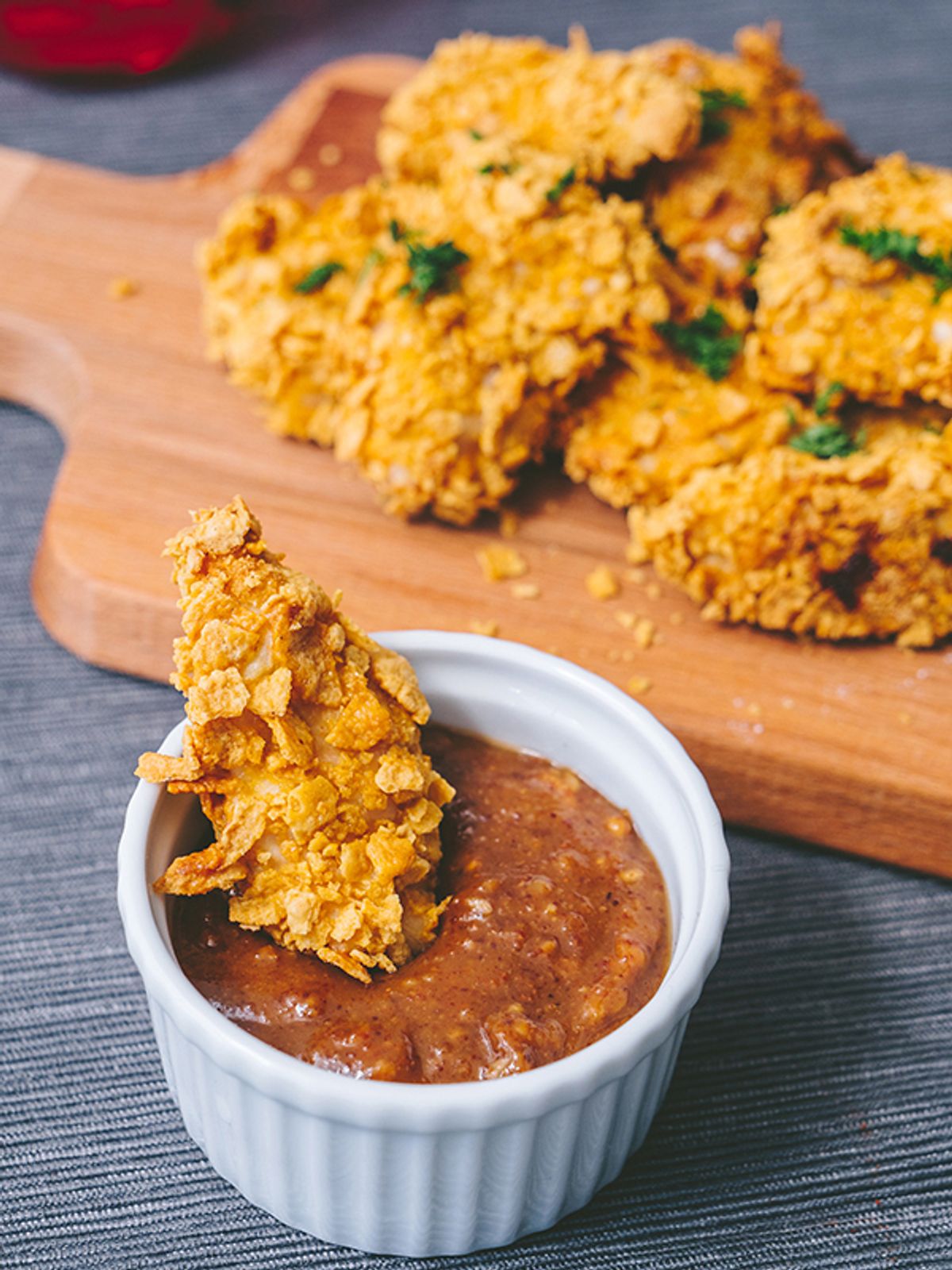 Preparation Time: 20 mins | Servings: 2
Ingredients
2 chicken breasts, cut into nugget size
½ cup flour mixed with garlic powder, paprika and salt
1 egg, beaten
1 bowl cornflakes, crushed to crumbs
Almond garlic sauce:
2 Tbs almond butter Buy it here
1 Tbs rice vinegar
1 tsp sesame oil
2 tsp soy sauce
1 tsp ginger, minced
1 tsp garlic, minced
2 tsp honey
Steps
Pre-heat the oven to 200C.
Take the nugget sized pieces of chicken breast and dip into the flour, then egg and then coat with the cornflakes and put on a baking tray on top of baking paper.
Bake 10-15 mins or till cooked through and golden.
Whisk together all the sauce ingredients till smooth and serve with the nuggets straight out of the oven.
Macros Per Serving:
Calories: 465 | Fat: 16.5g | Carb: 46.3g | Protein: 32.3g