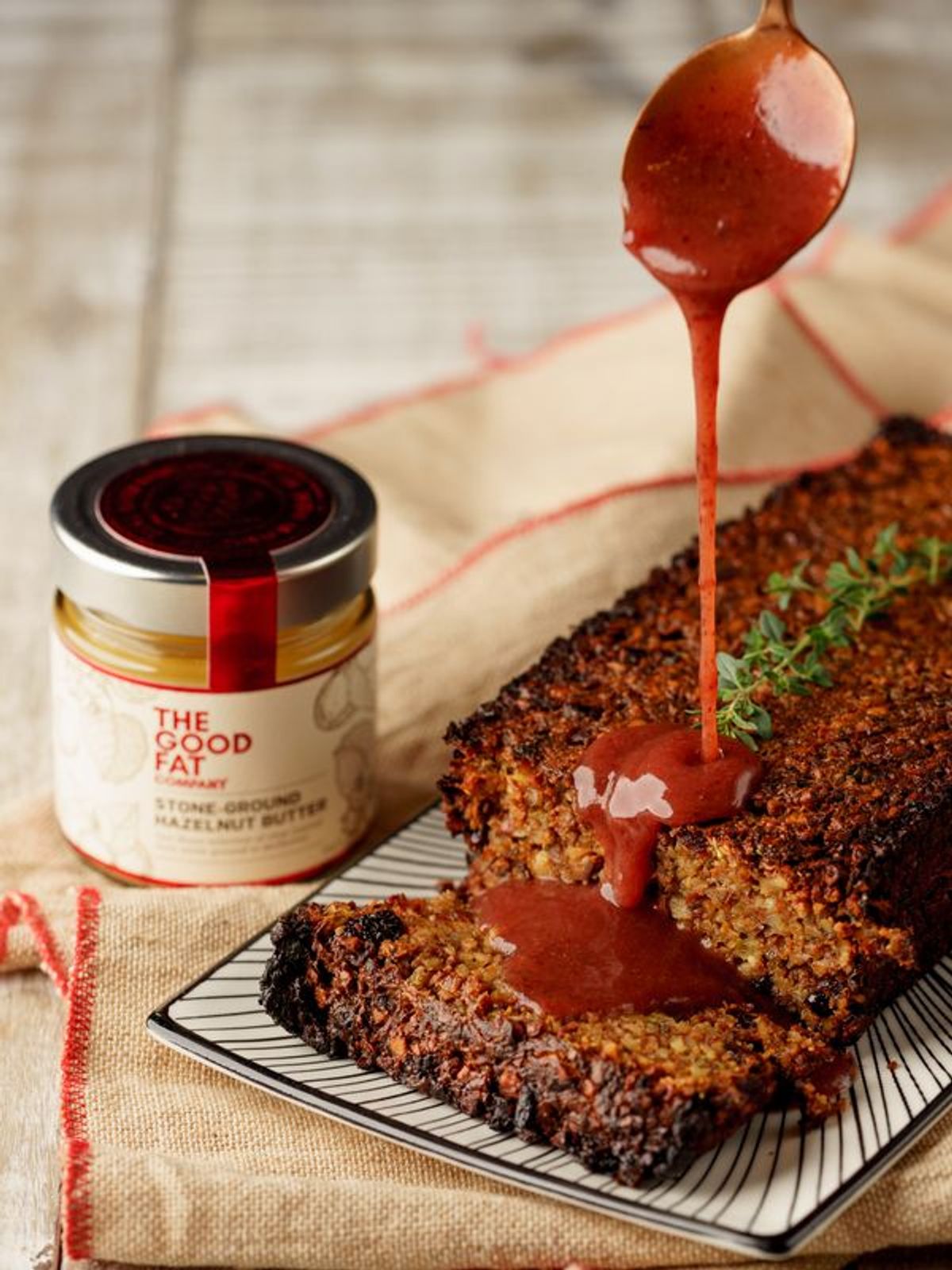 Preparation Time: 15 mins | Cook Time: 40 mins | Servings: 8
Ingredients
150g hazelnuts
150g walnuts
1 vegetable stock cube
2 Tbs olive oil
1 onion, finely chopped
2 celery sticks, finely chopped
1 leek, trimmed and thinly sliced
2 carrots, grated
2 garlic cloves, minced
4 Tbs hazelnut butter Buy it here
1 sweet potato, boiled and roughly mashed
1/4 cup dried cranberries
1 Tbs chopped parsley
Zest of 1 lemon
1 tsp salt
Pepper
Milk, as needed
Steps
In a processor blitz the nuts and the stock cube together until chopped in small pieces but not fully ground.
Line a baking tin with baking paper and heat the oven to 200C.
Heat the oil in a pan and fry the onion, celery, leek and carrots till soft. Add the garlic and cook for another minute.
Take off the heat and put into a mixing bowl and add in the hazelnut butter, chopped nuts, sweet potato, cranberries, parsley, lemon zest with a bit of milk and salt. Stir till it forms a dense sticky loaf.
Spoon into the loaf pan and bake covered with foil for 30mins. Remove the foil and further brown for 5-10mins. Serve with a gravy of choice.
Macros Per Serving:
Calories: 386 | Fat: 34.3g | Carb: 16.3g | Protein: 10.4g